BroadBand

ANYWHERE
24/7 Remote monitoring

UK Contact centre

Unlimited Data

ONLY £29 per month!
It's also brilliant as a Secure Back-up
Permanent Multi-user Connectivity
Fast and with unlimited data.
Competitive pricing – even against fixed-line alternatives
Better and Cheaper than Satellite Broadband
Unique low-cost SIM card options
Perfect disaster recovery option, even works in a field.
UKSofa4G. Our 4G (LTE) Mobile Internet solution.
Great Stand-by Emergency BroadBand
This is our class act. Great for every day use or as a back-up Broadband. Full power internet access in minutes. Hosts over 200 devices simultaneously. Originally designed for pop-up office/shop locations that wanted fast Internet but without the high site install costs payable every time they moved!
Coming complete with a static IP address, WiFi, and an optional UK standard phone connection it's our simple instant Fast-fit Broadband solution for home or business users. It simply does everything you need, quickly, but without the expense of a phone line
UKSofa4GR (remote). Work anywhere, anytime.

The Ultimate BB-in-a-Box
Poor ADSL or slow FTTC? With leased lines being hideously expensive, and Satellite still too slow, this is your only affordable and fast-fit solution.

We took a UKSofa4G, put it into a weatherproof 19 dBi dish antenna and then added an internal Access Point box (with WiFi and ethernet sockets), to give you our best mobile BroadBand solution ever!

UKSofa4GR
UKSofa4GR works virtually ANYWHERE!
Over 70% less than BT
Installing a Phone Line and Broadband with BT will cost you well over £500. Yet our prices start at just £150!

If you run a mobile or Pop-up business you can run all your connectivity needs (Phone, Broadband, Merchant payment services, CCTV etc.) from just £29 per month

You pay a one-off purchase cost and then a monthly service cost, which includes unlimited data. On recent remote location testing we achieved a consistent 10Mbps, peaking at over 20 Mbps; when the site's only fixed line alternative was less than 1Mbps!

For a business, it's ideally suited to act as a back-up Broadband particularly for a user who needs to be able to relocate at short notice. Alternatively, if your existing BB goes down, UKSofa4GR can be out of it's box and running (if necessary, using 12v car battery power) all within minutes!
10 reason to choose UKSofa
The entire UKSofa range is designed based on customer requirements. All products are designed to meet the needs of the tasks ahead and to keep working month after month.

We don't cut corners, we simply provide THE BEST.
All Products are designed by users, not by accountants
Fixed static IP address as standard
UK-based Contact team
24/7 performance monitoring
Full External Dish Antenna Option
Professional Installation option
Optional UK (01/02) phone number & analogue Desk phone
Traffic Prioritisation as Standard
Next Day Equipment Exchange
Next Day UK Delivery
Costs of UKSofa
The cost comprises a Purchase cost and a Monthly data cost for an unlimited Data SIM card with premium routing. We currently use the O2 network. The Data cost is billed monthly in advance on the 1st day of each month.

For Data you have two options :

CONNECT30: Primarily chosen for short-term use, it's a 30 day recurring contract and after just one month you are free to give just 30-days notice to cancel, without penalty.

CONNECT365: The more affordable option for on-going daily use, it comes on a 1-year contract term that then continues on a month-by-month basis. Cancellation is then on 30-days notice, without penalty.

Performance monitoring as standard.

Both CONNECT options include unlimited data as well as pre-configured premium routing direct to our Internet Service Provider. This allows us to monitor your connectivity 24/7, giving you a fully maintained service that's unique to CommerceCall.
Prices are quoted ex VAT. They can rise with inflation following the end of your initial commitment period yet if cost increases are higher you can elect to leave without penalty.
Purchase Cost

UKSofa4G: £150
UKSofa4GR: £300

Monthly Service Cost (includes unlimited data)

CONNECT30: £39
CONNECT365: £29
Our terms of purchase and business can be viewed HERE. You need to confirm your agreement to accept them as part of your order process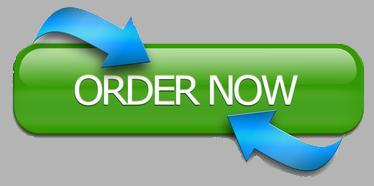 In the UK, mobile (Data) BroadBand has become a flexible and affordable mainstream alternative to wired fixed-line services, yet being "mobile" means it can also work outside the UK; giving you full access to the UK internet from virtually anywhere! To learn more about this exciting product simply look at UKSofa's European Website
Whatever you needs may be, just ask for our advice
CommerceCall

ADVICE….. without compromise