Never Miss a Call.
It's simply the most cost effective way of generating more business
NMCall is a multi-feature inbound call-handling switchboard module, that even incorporates our TWILIGHTCall service. It is designed as an upgrade to any existing single-line phone, PBX or Cloud system. All its components can be switched On or Off.


The Ultimate Accessory?
Use it to upgrade any existing system or to add a professional Switchboard to your home and/or mobile phones.
NMCall can even be linked to a single mobile phone. This unique feature allows even the smallest of businesses to have fully operational professional switchboards, making it unique in terms of flexibility and affordability. We even include 2 more lines for caller queuing. It has one prime objective – No Missed Calls!

"Hi and thank you for calling OUR BUSINESS. ….."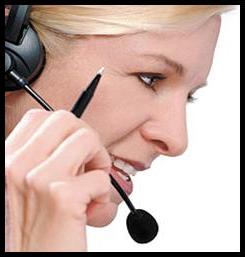 A "Virtual Receptionist" comes free with every NMCall module. This can be personalised with your own welcome messages, or you can use a pre-recorded welcome greeting! Your Virtual Reception greets every caller to give callers the comfort of knowing they've dialled the correct number. This means they are more likely to stay "on-hold" for longer, meaning fewer missed calls and higher caller satisfaction.

If you're not available to take a call, your Virtual Receptionist then requests that they leave a message which is forwarded – immediately, by e-mail; allowing you to respond quickly.

A bespoke messaging service can easily cost £5,000 per annum, which is why so many businesses don't use them – and miss callers. NMCall breaks the mould by giving you a service that's affordable and works!

As an example when we added the service at an NHS facility, performance rocketed by 18%.

Virtual Receptionist is just one of many service modules that NMCall can bring to your business. Look at the list of standard options, then contact us to arrange a bespoke design for your own business

NMCall Service Modules
Welcome messages that are caller-friendly
Call Routing to pre-selected destinations
Call Recording
Mid-Call transfer
Voice Mailboxes
Out-of-Hours routing
TwilightCall advanced options, including:

Pre-install of nominated staff as Twilight agents
Supply of secure web portal and app. to allocate, select/de-select active agent/s

Caller queuing (2 extra lines provided FREE)
Missed Call e-mail alerts
Disaster Recovery
Automated Bank-Holiday routing
It's a win, win, versatile product that's unique to CommerceCall.

Contact us today and well discuss how NMCall can help your business.