Did you know that you can still buy a site-based switchboard?
-yet they are ignored by over 90% of telecoms sales people!
(could it be because many "Cloud" solutions can earn impressive commissions?)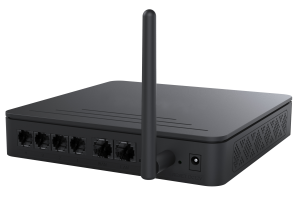 Did you know, a site-based MiniSIP switchboard can:

Be more reliable than a "cloud" desk phone?

Have extensions based on mobile handsets?

Connect your calls by phone line, broadband and Mobile Data?

They are often the lowest-priced, most secure option on the market today.

They can work when your site's power, broadband & lines go down and can be linked to NMCall to give a massive range of inbound caller services.

A MiniSIP PBX can be supplied "Plug n' Play", or for resilience can be hosted in our secure data centre.

The result is always a fully maintained, managed service in a Cloud-style but without the normally high equipment/service rental costs imposed by Cloud suppliers.
For more details just contact us and select the MiniSIP option