We start with the very best

Business Quality Broadband;

then at no extra cost, we:
ADD a complete IT team (free of charge)
to remotely monitor your service (every minute of every day),
and automatically repair any faults they may find.
You then have
Self-Repairing Broadband
The Start Point: Hiqh Quality BroadBand
We only ever sell high-quality broadband solutions.

Our prices start from just £25 per month and are fixed; we don't even add "annual inflation increases".

Speed maintenance is standard on all our FTTC services. It means the high speeds you start with will never vary, even if all your neighbours stream "Netflix" at the same time.

You'll also benefit from our significant investment in multi-routing technology. So, if one circuit goes down, unlike broadband from many single network providers, we're often able to re-route your traffic before you even know there's a problem!
Working-From-Home.
With the significant shift to WFH many users lost their office's commercial grade connectivity and were suddenly reliant on residential Broadband.

Problems emerged. Speeds fluctuated. Business applications ceased to work. Network issues many miles away could shut you down completely. And at the same time, the IT help-desk was no longer in the room next door.

The solution was obvious:-
Self-Repairing Broadband
SRBB automatically detects faults and self-repairs, all without any end-user intervention.

SRBB is Business Broadband specifically designed to meet the needs of today's army of Home-workers.

SRBB is the result of 3 years work and an investment value close to £3 million.

SRBB is only available from CommerceCall

and adding Self-Repairing costs you nothing.
Self-Repairing BroadBand in your Home
Armed with your favourite Coffee, laptop and comfortable chair, WFH pushes the dreary commute, hot busy office and constant distractions back into history.

That is until your Home Broadband takes sick-leave!
24/7 monitoring. Every minute. Every Day.
SRBB links every CommerceCall supplied Broadband router to our Network Operations Centre. We monitor connectivity every 60 seconds, 24/7. If a failure occurs, your "Fault" repair commences AUTOMATICALLY. Restitution of service can be swift.

It's common for you to never know a fault existed.
SRBB: Who benefits?
1: Home-based Workers
For home-workers, SRBB is a dream come true.

No longer do you need to call your supplier, queue for ages and then wait for days.

With SRBB you know an experienced IT professional is already working on your fault.
2: IT Help Desks & Support Teams
The main beneficiaries of SRBB are the IT support teams

As organisations embrace WFH culture, offices fragment into multiple home locations. Staff work locations can jump from a few to hundreds.

Domestic technologies and the home environment cause additional problems. IT has to maintain remote worker systems which, when failure is due to a cable TV supplier's broadband, can mean the site is simply not contactable.
How to upgrade to Self-Repairing BroadBand?
Your choice depends on your existing situation. First, look at the 3 options below and then contact us to arrange the best solution for your needs and your budget.
1. Switch to our Self-Repairing Broadband. Simply tell us what broadband you would like, we'll then add our 24/7 speed guarantee, our self-repair monitoring and install it to fit around your timetable.

Cost: From just £25 per month for Fibre (FTTC) BroadBand and we even provide the router FREE.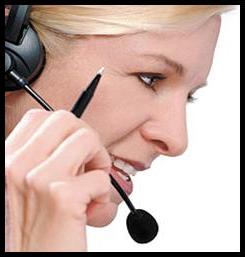 To find out if you can install FTTC at your address simply contact us and send us your Post Code
2. Keep your existing Broadband yet, to remove any restrictions put in place by your residential supplier, pass all your business traffic down a new Data Tunnel, complete with our 24/7 monitoring and a new Static IP address.

The is achieved by using our UKSofa "Plug and Play" unit. It's sent by post and works straight out of the box. It connects via a supplied Ethernet cable to any existing router and launches a new SSID. All connectivity (WiFi or Ethernet) routes via our Data Tunnel, which will monitor data flows and charts performance of the prime service.

One UKSofa can host up to 20 devices, max speed is 100Mbps

Cost: Just £14.90 per month (that's under 49p a day).
3. Install our 4G Mobile Broadband
If your home has no usable existing connectivity, we provide a 4G Mobile Router, pre-installed with SRBB technology. Supplied Plug and Play, it works straight out of the box. Now that mobile data has become a serious contender to FTTC, this unit is designed for use anywhere- as permanent Broadband.

Additionally, it's great for temporary and swift deployment in emergency situations.

When necessary we can add a state-of-the-art antenna to give faster speeds and maximum reliability.

Through our mobile network wholesale arrangements we even install SIMs before dispatch and switch them on/off remotely.
Cost: From just £29.50 per month
Just a few extra points you may like to know…

If you need a line, we can provide a genuine BT phone line for a rental of just £10 per month.

We also throw in BT's Care level 2 for FREE. Because what's the point of having great Broadband if you first need to queue for your line to be repaired!

Need faster Broadband? Our home options will go as fast as you want! FTTC, FTTP, SoGEA, Gfast, gFAST, Bonded + 4G auto back-up

If you want to make normal phone calls, with us each call you make is cheaper than BT, Sky, Virgin, Plusnet, TalkTalk and many others – because they all charge high call connection fees and we don't.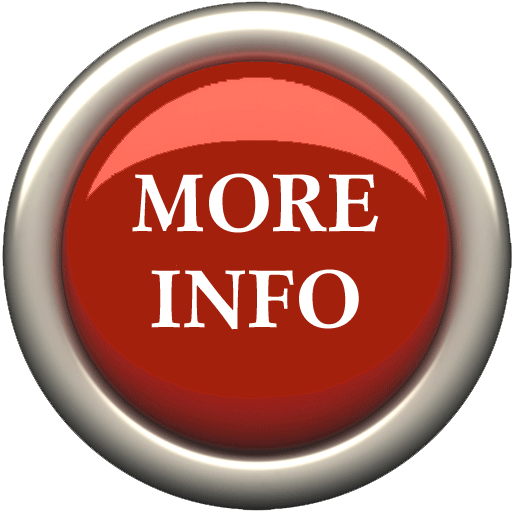 To order, or for more information on self-repairing Business Broadband, simply Click-Here
NOTE: Our UKSofa options may require an up-front equipment purchase cost please ask for details. When we do not host your Broadband our help is limited to automated early fault identification and supplying you with evidence of all fault data. This is for you to give to your supplier, to allow them to expedite a known fault repair, it can even secure you compensation for loss of service!
Both UKSofa and UKSofa4G have undergone extensive field trials across the EU and are now regularly supplied to overseas customers, predominantly in rural France.